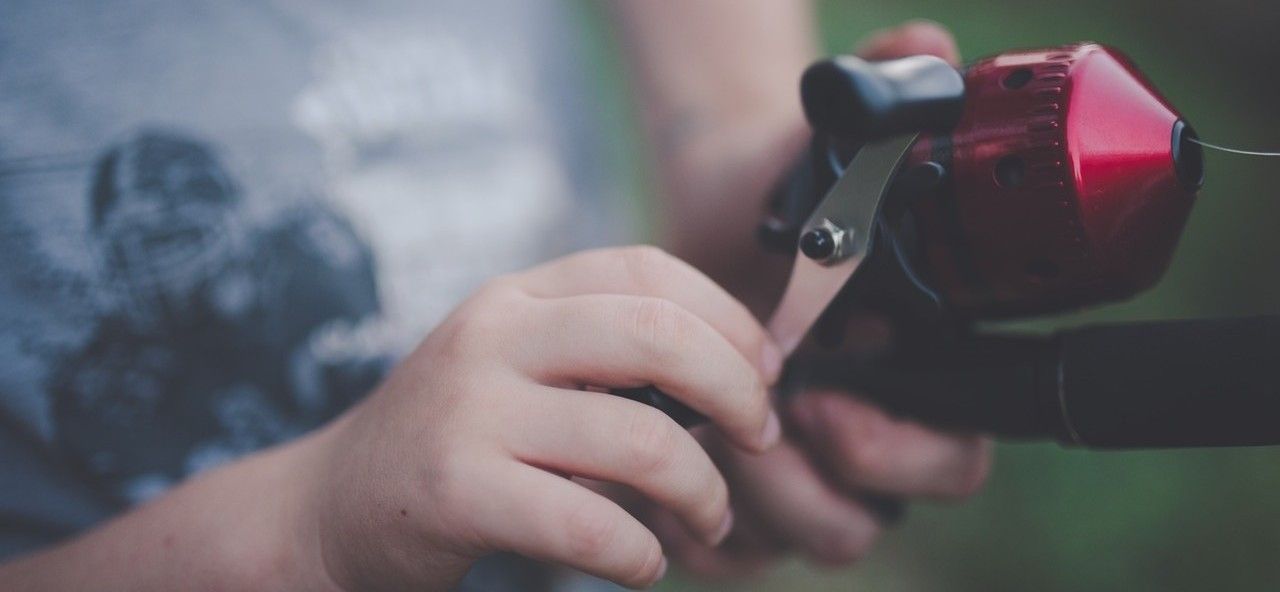 Half the fun of fishing is shopping for the equipment! Must-haves include rod and reel combos, fishing line, lures, and terminal tackle. 
BAGS AND BOXES:  Large, bulky tackle boxes have been replaced with more compact, efficient methods of storing supplies. Clear plastic utility boxes are handy in a soft sided tackle bag. Further organization can be achieved by storing hard plastic baits in one box and soft plastic baits in another. Numerous sizes of bags are available. Small bags are handy for bank fishing. Look for bags with zippered compartments and mesh pockets which allows for easy access.
TOOLS:  A variety of tools are necessary to keep equipment working properly. Rapala Super Line Scissors are ideal for cutting braid line. Gorilla Super Glue in mini tubes are preferable to bottles so that a small drop can be dispensed. The glue is used to glue swimbaits onto an underspin jighead. Hog nose pliers are a must for removing treble hooks from the mouth of a fish. Both a Phillips head and a flat head screwdriver have many uses. The ever handy pocket knife is especially useful when lures hang in a piece of dock or boat rope.
LURE RETRIEVERS are a wise investment due to frequent snagged lines. One that works is a 5 oz. bank sinker with a swivel attached to his line so that it slides down to the lure and knocks it off. The second choice can be an old baitcast reel filled with 100-pound braid, a shortened rod and a one-pound weight rigged with small links of chain. Bass Pro Shop offers the EZ Lure Retriever which features a weight, chains and a 30-foot cord for pulling a snagged lure free. 
SUNGLASSES are a top priority. Harmful UV rays, glare off the water and flying projectiles can cause serious injury. Choose those made of shatter resistant polycarbonate. Polarized sunglasses serve as a light filter that eliminates glare and blocks UV rays. An added benefit is the ability to see the fish.
LIFE JACKETS are a no brainer! It is advisable to wear one while fishing from the bank. Falling into a river with a heavy current can be disastrous.
Following these suggestions verifies the expression: "an ounce of prevention is worth a pound of cure." 
Think safety!