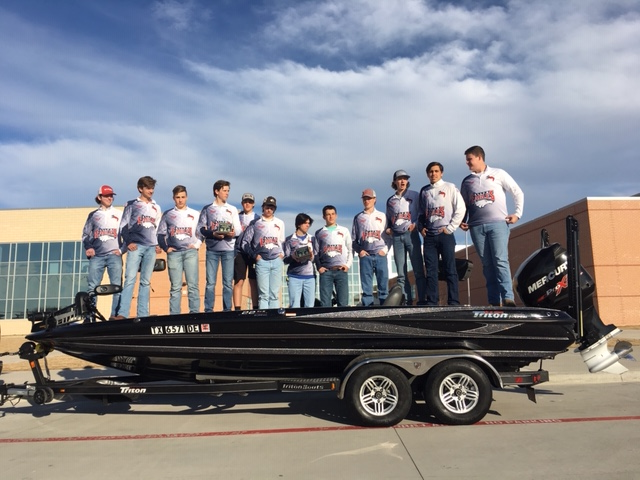 Competitive bass fishing is a popular and thriving sport supported by numerous clubs throughout the nation. Many high schools and colleges now have bass fishing teams and even offer scholarships for anglers. The way to keep interest alive and strong is to recruit new anglers.
It all starts with team tournaments at local lakes. Top teams from the High School championships get to compete in the Nationals and thus a chance at scholarships.
Each team has a boat captain, an adult that drives the boat. Volunteering to be a boat captain is encouraged and is very rewarding.
Niko Romero, a resident of Arizona, began fishing at age 5 and participating in tournaments at age 8. There is so much to learn about bass fishing and Niko was fortunate to have his dad mentor him. The desert state or Arizona sponsors the Arizona Bass National Tournament. There are four High School opens.  These High School clubs usually run about 18 boats with 36-40 kids participating. The Junior Bassmasters is designed for 7–13-year-olds. The Bass Federation also has a junior and senior team.
Eddie Johns of Alabama has written "Blueprint for Fishing". He teaches fishing at local schools.  Designed to run for 45 minutes, the class frequently extends to several hours. On one occasion, he taught for 6 weeks for 5 nights per week. He has also compiled a booklet titled "Blueprint for A Successful Tournament Angler". It includes etiquette, map reading, equipment, electronics, tournament preparation, keeping a log book and 21 techniques for catching bass (wonder if the bass know all 21?). He frequently speaks at Bass Clubs. He is also a boat captain. However, he spends more time teaching than he does fishing, like how to fight and land a fish. One tool he highly recommends is the Trapper Hooks. They make a big difference in the boating ratio which is a big confidence builder.
He emphasizes to each school that both boys and girls are invited to the classes. Another plus is his advice on how to assemble a portfolio to assist in acquiring scholarships or sponsors.
Contact the bass fishing clubs at the local schools. Volunteer to be a team captain. This information is available on Facebook and on Bassmaster and FLW websites. The Blueprint for Fishing can be found at Eddie John's Pro Page and you can email him directly.
Happy Fishing!