Kids Need to Fish
"Getting children outdoors and fishing can be life-changing. Research has shown what we have intuitively known all along; kids that are introduced to fishing at a young age gain a love for the outdoors, while improving their lives."
FISHING AT AN EARLY AGE CAN BE LIFE CHANGING
Read more

KIDSFISHCLUBS AND THE TEXAS PARKS & WILDLIFE DEPARTMENT GO TOGETHER LIKE A ROD AND REEL
Read more

FISHING, CATCHING, LEARNING AND FUN MAKES A SPECIAL DAY FOR A KID
Find out more.
Message from the CEO/president
"The FishAmericaNow Foundation is the home of KidsFishClub. FishAmericaNow, a 501(c)3 nonprofit corporation, partners with the Texas Parks & Wildlife Department to teach kids how to fish. KidsFishClubs will be established in communities across America.  
Getting children outdoors and fishing can be life-changing. Research has shown what we have intuitively known all along; kids that are introduced to fishing at a young age gain a love for the outdoors, while improving their lives. 
Families that fish together, stay together. Mom, dad, grandparents, interested adults—all are encouraged to be involved in a KidsFishClub. Training, fishing events, conservation education, outdoor projects, lots of fun, and much more. All come together in a KidsFishClub."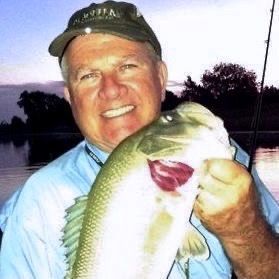 Proverbs 22:6
Train up a child in the way he should go,
And when he is old, he will not depart from it.      
Jimmy Mauldin * CEO/president, FishAmericaNow Foundation